Brands are the key to creating sustainable competitive advantage for businesses. For a brand to deliver towards this objective, it needs to be sharp, relevant, and consistent in its expression.
A well-crafted brand strategy works towards specific business goals and sets the guard rails for brands to operate with. It delivers clarity on aspects like consumer definition, competitive landscape, and communication amongst others, informing the business's marketing efforts to build a strong consumer preference for its offerings.
Successful brands become a part of culture and in order to infuse them with longevity and efficiency, brand strategy needs to be imagined in a new way, beyond propositions and personality.
At Futurebrands we follow a cross-disciplinary approach towards creating brand strategies, drawing from organizational dynamics, cultural understanding, semiotics, psychoanalytical frameworks, media and an intricate understanding of India and the Indian consumer.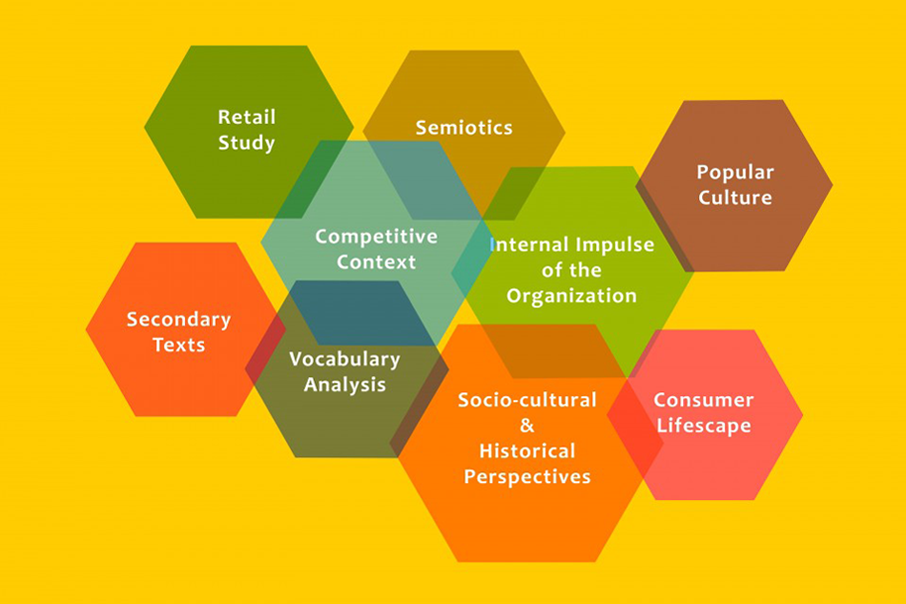 Depending upon the nature of business problem, some of the elements a brand strategy solution might entail:
Brand Proposition :

Creating a differentiated and culturally relevant brand that ties together our understanding of the consumer, culture, business and organization.

Brand Repositioning :

Reimagining brands to align with ever evolving consumer and culture. When the brands start to feel old or irrelevant, we help instill a new belief both in the brand and the organization.

Brand Architecture :

A detailed brand portfolio strategy defining the relationship between marquee and sub-brands. We create guidelines; define boundaries while marking out overlapping spaces in the portfolio.

Brand Implications :

Defining how the central brand thought would come alive across communication, advertising, product, retail experiences, social media, identity and design.

Consumer Definition :

Conceptual description of the consumer, identified by her unique motivations that the brand can speak to.

Competitive Landscape :

Defined from the perspective of the brand, with respect to the opportunity the competition opens up for it to leverage.

Brand Roadmap :

A framework that marks the future milestones of the brand alongside actionable timelines. The brand roadmap is a forward looking view of the brand's journey created after taking into account business priorities and complexities.